Gamblers like to put their faith in good-luck charms and crossed fingers. But you don't want to toss the dice and hope for the best when it comes to your business or personal tax problems. If you're looking for serious tax help rooted in solid understanding and sound judgment, sit down with the sensible tax consultants from The Levy Group of Tax Professionals. We've been in the thick of tax resolution for more than 20 years, making wishes come true for clients from reductions in back tax penalties to simplified tax return preparation. So when you're hoping to come out ahead on tax issues large or small, call or e-mail our experienced firm of qualified tax consultants. We're your sure pick in Las Vegas for tax attorney services, corporate tax relief, and a whole lot more!
Fully Licensed Tax Consultants
Personal and Business Tax Help
20+ Years of IRS Assistance
Tax Preparation Expertise
Free, No-Obligation Estimates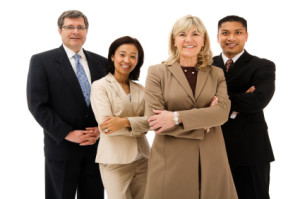 As much as we'd love to believe in the fairy-tale power of wishful thinking, we know it takes a lot more than luck to tangle with the IRS. At The Levy Group of Tax Professionals, it's not magic that makes our methods work; it's the tireless efforts of our tax help specialists and the full extent of our tax relief expertise. You don't want to wind up owing a bundle because of nothing more than failed attempts at tax settlements or sloppy IRS payroll procedures. To ensure that your Ts are crossed, instead of just your fingers, contact our tax problem solvers today!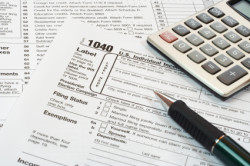 The Levy Group of Tax Professionals serves the Las Vegas region. We're proud to bring our efficient, reliable tax services to neighboring residents and business owners throughout the greater Las Vegas Valley and beyond. Whether you're right next door or just off the beaten path in one of the high desert's many surrounding communities, we're only a phone call away to help with IRS audits, tax return filings, offer in compromise agreements, and more. In fact, we're happy to serve as a tax advocate for individuals or businesses in Henderson, Enterprise, Paradise, Sunrise Manor, Spring Valley, Boulder City, Rhodes Ranch, Silverado Ranch, Summerlin, and environs.
So don't stake your financial future on some make-believe promise of a jackpot. For levelheaded tax assistance that's anything but a long shot, get in touch with the team from The Levy Group of Tax Professionals. Our tax attorneys and enrolled agents are available 24 hours a day, 7 days a week, for easy scheduling. To get a free, upfront estimate on any of our affordable tax services, reach us today by phone or e-mail!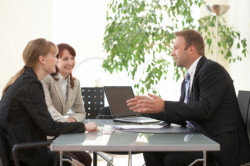 As an added assurance, The Levy Group of Tax Professionals is fully insured and licensed as well as rated A+ by the Better Business Bureau. We're also pleased to be affiliated with some of the tax profession's most highly respected member organizations, including the National Association of Tax Resolution Companies (NATRC), the American Society of Tax Problem Solvers (ASTPS), and the National Association of Tax Professionals (NATP).