Services Offered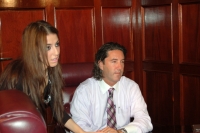 With all the myriad tax forms, stringent regulations, and endless red tape, it's easy to forget that behind every numbered tax return is the name and financial history of an actual person or organization with real hopes and hardships all their own. At The Levy Group of Tax Professionals, we strive to look beyond the figures on the page and get to know the story of your tax problems from beginning to middle to end. After all, there are two sides to every story, and in order to make a compelling case for your timely tax relief, it's our job to explore your tax issues right down to the final chapter.
Caring Tax Consultants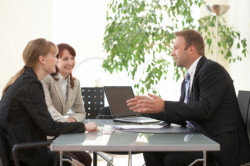 At our Las Vegas tax resolution firm, we understand that each tax relief situation is entirely unique. So if you're searching for top-rated tax problem solvers that won't treat you like another faceless name on the tax rolls, it's time to share your story with The Levy Group of Tax Professionals. We're not here to judge or second-guess your reasons for owing back taxes or facing tax penalties. As caring and capable tax consultants, we're only here to focus on your present tax issues and determine what we can do today to atone for your past tax problems and make the future a great deal brighter.
Business and Personal Tax Help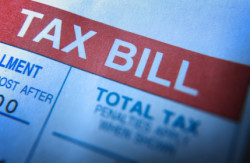 With The Levy Group of Tax Professionals hearing you out, you'll have a tax advocate who will listen closely and take the time to give your tax issues the full attention they deserve. You'll also enjoy the many other advantages of our personal and business tax services, including:
More than two decades of firsthand experience
Fully licensed tax problem solvers
Tax help for companies of all sizes
Coverage in Las Vegas and beyond
Convenient scheduling 24-7
BBB accreditation and A+ rating
Fair, affordable prices on tax assistance
No-charge estimates upon request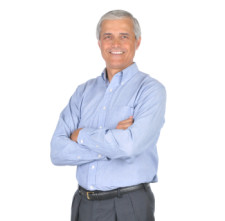 The truth is, tax problems are not fiction, and they can happen to anyone at any time, regardless of gender, occupation, or income bracket. So whether your IRS tax issues are part drama, part tragedy, or even part horror story, let The Levy Group of Tax Professionals help you close the book on your tax troubles. From offer in compromise and installment agreement negotiations to innocent spouse relief claims and corporate tax resolutions, we have the tax relief strategies to rewrite history and give you a fresh start for your next chapter.
Tax Relief Can Come True
Do you have an interesting tax problem to tell? If so, just call or click to contact The Levy Group of Tax Professionals as soon as possible. Whether your story involves depictions of delinquent taxes, chronicles of corporate tax disputes, or portrayals of IRS payroll problems, we're here to represent your side of the case and bring your tax problems to a happy ending. To get a free estimate and set up a meeting with one of our competent tax consultants, give us a call today!