Back Taxes Assistance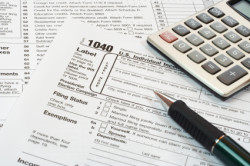 Back tax hardships can feel like the weight of the world is on your shoulders, progressing rapidly from a moderately tolerable level of debt to a hailstorm of penalties, interest, and more. So before your back tax problems take a serious turn for the worse, enlist the experts from The Levy Group of Tax Professionals. Regardless of the reasons behind your delinquent taxes, our experienced tax consultants can draw up a plan to help you manage your payments and minimize your misery. To make an appointment with one of our battle-tested back tax counselors, simply call or e-mail our Las Vegas firm now.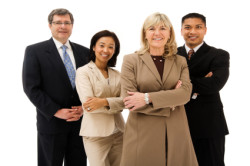 Whether your unpaid taxes stem from a paperwork error, a missed deadline, or extenuating circumstances such as the death of a family member, it won't be long before those overdue funds put you over the edge. In fact, as IRS fines and fees continue to pile up, your tax bill will balloon, cutting deeper and deeper into any income and assets you happen to have. So don't wait around for the government to take aggressive action against you or your Las Vegas-area business. Be your own best advocate with specialized tax assistance from The Levy Group of Tax Professionals. Through the concerted efforts of our back taxes team, you'll be able to:
Keep back tax liability from spiraling out of control
Clear up mistakes due to IRS filings
Get up to date on any late tax returns
Customize a strategy for tax resolution
Set up payments more within your means
Offer documents to support a tax settlement
Bring a strong case before the IRS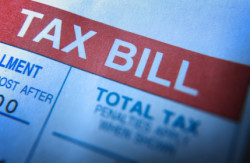 At The Levy Group of Tax Professionals, we go above and beyond to help you gain control of your delinquent taxes situation and structure a repayment strategy with terms you can actually handle. If you're ready to put an end to the onslaught of IRS punishment, it's time to get in touch with our back tax pros. Since 1991, we've been helping individuals and businesses alike recover from the excessive financial and emotional strain of fines, interest charges, and other complications stemming from back taxes. And, since we're a fully licensed and insured tax resolution firm rated A+ by the BBB, you can rest easy knowing your tax assistance is coming straight from Las Vegas' finest.
Discover Affordable Back Taxes Help
Why take a gamble on a team with less experience? For two decades of know-how learned from actual IRS back taxes cases, plus timely, personalized tax assistance from thoroughly qualified specialists, contact The Levy Group of Tax Professionals without delay. Our clients appreciate us for our prices as much as for our back tax expertise, and we'll be happy to give you a free, no-obligation estimate when you call. We're also open 24 hours a day, 7 days a week, for your utmost convenience. Take the opportunity now and call our full-service firm for help with your unpaid taxes.
Prior Taxes Help
Penalty Abatement Assistance
Tax Help
Offer in Compromise Assistance