Business Tax Problems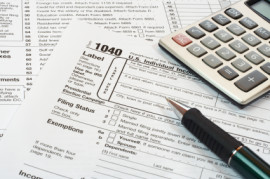 With costs on the rise from materials to energy, companies everywhere are feeling the squeeze. So don't allow business tax problems to carve another chunk out of your operating budget. If you're ready to shield your company from the considerable expense of IRS tax problems, The Levy Group of Tax Professionals is your best bet in the Las Vegas vicinity and beyond. Specializing in small business and corporate tax resolution, we're here to help employers of all sizes minimize the profound impact of erroneous tax returns, late filings, hard-hitting penalties, and more. Call today to speak with one of our corporate tax consultants. You can reach us anytime over the phone or on the Web.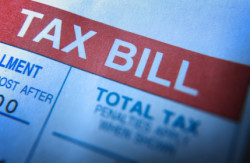 As any good manager knows, keeping the books balanced is the first rule of business. That's why The Levy Group of Tax Professionals works so hard to help you eliminate tax problems and keep your costs in check. When issues such as back taxes and IRS payroll gaffes chip away at your income and assets, your ability to turn a profit can be greatly diminished. But with tax resolution strategies from our team of small business and corporate tax specialists, you can overcome just about any tax problem standing in the way of your earnings and make true strides in moving your company forward.
Whether you're the owner of a large Las Vegas corporate interest or the sole proprietor of a small business, The Levy Group of Tax Professionals has all the qualities you're looking for in a tax relief professional. With more than 20 years of experience in business tax resolution, we can help you:
Recover from late or inaccurate tax filings
Resolve back tax problems and seek penalty abatement
Appeal for business tax relief before the IRS
Set up offers in compromise and other agreements
Exonerate your business from pending government actions
Deal effectively with payroll tax problems
File annual tax returns in full accordance with the law
And other corporate tax assistance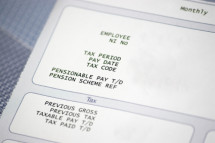 At The Levy Group of Tax Professionals, we understand the economic challenges facing companies of all kinds. We're business leaders ourselves, and we know what a drain tax problems can be when they're not taken care of in a timely and efficient manner. Whether your corporate or small business tax issues are the by-product of late filing, inexact calculations, or even unexpected events beyond your control, we'll make it our mission to bring you swift, comprehensive tax resolution you will love.
Save Now on Corporate Tax Help!
As for tax attorney fees, here's something else you should know about The Levy Group of Tax Professionals: While we do have licensed tax attorneys and enrolled agents right on staff, we don't operate like other Las Vegas-based corporate tax resolution firms that charge over-the-top rates for their business tax help. Instead, we offer reasonable rates on our corporate tax assistance, regardless of the severity of your tax problems or the day of the week we meet with you. We'll even provide you with a free, upfront estimate on your business tax help before you retain our services. Now that's a corporate tax decision you can really get behind! Give us a call today to schedule your initial consultation.
small business tax
tax resolution
corporate tax
tax problems