IRS Audit Representation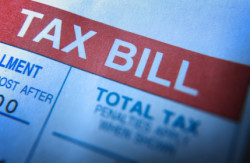 If you're on the brink of an impending IRS audit, it's best to tough out this unpleasant process with a trustworthy tax advocate watching out for your interests. At The Levy Group of Tax Professionals, we specialize in the area of IRS audits, and we can help to calm your nerves as well as steer you right each and every step of the way. Plus, we don't believe in charging exorbitant fees for our tax representation services, so you can have the benefit of our IRS auditing expertise minus the steep attorney fees of other Las Vegas-area firms. Give us a call today to find out more!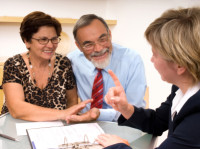 When you're being audited by IRS officials, knowing what the government expects of you is literally half the battle. That's where The Levy Group of Tax Professionals can really provide insight on what you should and shouldn't do during the course of an IRS audit. After 22 years of direct experience with tax audits, we have the in-depth knowledge necessary to help you:
Uncover the basis for your IRS audit
Compile the records relevant to your exam
Meet all deadlines and filing demands
Conduct yourself properly throughout the audit
Clarify the impact of potential tax penalties
Argue your case at every administrative level
Arrange a viable payment plan
And essentially minimize the trauma of your IRS audit!

With The Levy Group of Tax Professionals rooting for you, you'll never be in the dark about what happens next. From the first moment you reach us on the phone until the final conclusion of your IRS audit, you can take comfort in our open lines of communication and the tireless extent of our commitment. In fact, our stellar staff of tax attorneys and enrolled agents will do whatever it takes to make your IRS audit process as smooth and painless as it can possibly be, so you can come out the other side with your sanity intact and your bank account in one piece. To set up an initial consultation for your tax representation and IRS audit services, simply call or e-mail us today.
Your Full-Service IRS Audit Firm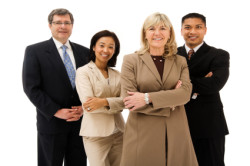 In the end, tax audits don't have to trigger a major panic attack. Whether you're flagged by the IRS following a mistake on a tax return or you're chosen randomly out of sheer bad luck, The Levy Group of Tax Professionals can help you proceed with extreme caution. As one of the most experienced firms in the Las Vegas region, we're able to distinguish between revealing what you're required to disclose and offering up too much information. And, since our team is thoroughly versed in offer in compromise agreements as well as other tax settlement options, we can also come to your rescue when your IRS audit ends showing an unpaid tax debt. So if you're counting down the days until your IRS tax audit, pick up the phone right now and call our full-service firm. For personal or business tax audits, we are standing by!
As an added convenience, The Levy Group of Tax Professionals is happy to provide a free, upfront estimate on your tax representation services. Call now to talk to one of our IRS audit specialists. We're proudly affiliated with the NATRC, ASTPS, and NATP, and we're fully insured for your complete peace of mind.
IRS Audit Lawyer
IRS Audit Help