IRS Penalty Abatement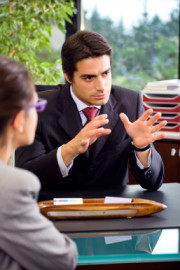 Think you'll be okay missing a tax return or two? Think again! The IRS has no patience for delinquent taxpayers. When you file your federal tax returns late or not at all, it's only a matter of time until the fees and penalties start to weigh you down, putting you further into the red than you've ever been before. But fines and other tax penalties don't have to result in financial ruin. If you're being slapped with one tax penalty after another, The Levy Group of Tax Professionals is here to help you make peace with federal tax authorities. From IRS installment payment plans to tax liens and levies, we're the pros you need to seek penalty abatement. Give us a call now for a free estimate!
Whether you've fallen behind on personal or business taxes, you can depend on The Levy Group of Tax Professionals and our skilled tax consultants. With more than 20 years of experience in IRS tax abatement, we're your full-service firm in Las Vegas for complete tax penalty assistance, including:
Lifting Tax Penalties: When you miss a filing date or neglect to file your taxes at all, the IRS will attempt to get your payment through a series of penalties, fees, and interest charges. If, however, you're able to prove extenuating circumstances such as the death of a loved one, those tax penalties could be reduced or even waived. The Levy Group of Tax Professionals can aid you in the penalty abatement process by helping you determine your eligibility and meet the necessary requirements.
Stopping Wage Garnishment: Depending on how much money you owe, you could find yourself deeper in the hole due to IRS wage garnishment. This is when a percentage of your paycheck is taken to cover the amount of your tax balance. If the loss of wages places you in a precarious position, The Levy Group of Tax Professionals can appeal for leniency and help you recover the total value of your compensation.
Removing Tax Liens: In addition to IRS fees and fines, your inability to pay back what you owe could result in a tax lien being placed on your real estate and other valuables. Although tax liens do not mean the immediate seizure of your property, they do put a firm grip on your finances, making it nearly impossible to get loans, open bank accounts, or purchase big-ticket items. With our expert guidance, you can strip any tax liens from your assets and find a way to make good on your delinquent taxes.
Halting IRS summons and seizures: Once the IRS has progressed to a tax levy, it's urgent that you contact The Levy Group of Tax Professionals right away. This type of tax penalty does allow the government to take your property, and it can leave you and your family in financial devastation. When you hire our tax abatement specialists, we can give you recourse from the ruination of a tax levy. Even if time is running out on your IRS tax levy, we can help!
Structuring IRS installment agreements: For many taxpayers, covering the amount of a tax debt in one lump sum is an economic impossibility. That's where an IRS installment agreement can break your total up into smaller, more realistic monthly segments, allowing you to spread what you owe over a longer period of time. If you trust in our team when you're coping with hefty tax debts, we can help you reach your goal of effective tax relief through an IRS installment payment plan. Contact us today to learn more!
The longer you choose to put off your tax responsibilities, the worse your tax penalty torment will be. So don't allow the powers of the IRS to leave you in the poorhouse. Instead, call or e-mail The Levy Group of Tax Professionals in Las Vegas at your earliest convenience for tax abatement services from pros you can count on. With our 22 years of experience, upfront estimates, and around-the-clock availability, you have everything to gain and nothing to lose. Make the call now!
IRS Tax Penalties
IRS Tax Levy Assistance
IRS Tax Help
Tax Lien Relief
IRS Garnishment Help