IRS Tax Settlement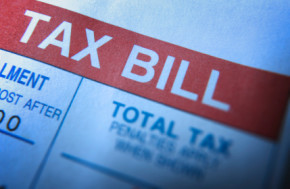 Is the pressure of an outstanding tax debt occupying your every thought? Are you obsessing over finances when you should be thinking about what needs to be done at work or home? If you're having trouble getting your mind off a mounting tax tab, now is the time to put aside those negative thoughts and let The Levy Group of Tax Professionals point you toward a positive comeback. While this is probably your first brush with the realities of tax debt reduction, our tax settlement specialists have handled countless cases of IRS debt forgiveness, including numerous offer in compromise agreements. So when you can't stop the gloomy money worries streaming through your head, call or e-mail our Las Vegas tax settlement team as soon as possible. We have a one-track mind when it comes to solving your tax troubles, and we're here 24-7 to help.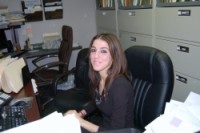 Nothing alleviates your financial headaches quite like the prospect of a swift tax settlement. Maybe that's why so many Las Vegas residents and business owners choose The Levy Group of Tax Professionals to be their preferred tax advocate. No matter how much money you owe the government, our two decades of firsthand experience can go a long way toward helping you reel in a favorable taxes settlement. In fact, with our clear and constructive counseling, you can reconcile your finances through a variety of tax debt reduction and IRS settlement options, including:
Installment payment plans
Innocent spouse relief claims
Offers in compromise
Stopping wage garnishment
Tax lien and levy releases
And more
Since the circumstances of tax debt reduction cases can differ significantly from client to client, you can expect nothing but personalized service from the tax advocates at The Levy Group of Tax Professionals. By gathering key evidence and remitting the appropriate documents in accordance with IRS regulations and timelines, we can help you move smoothly through the proper channels and submit tax settlements with a greater likelihood of approval. Our tax settlement services are available to both private and business clients throughout the Las Vegas area, and we're fully licensed and insured for your complete protection. Reach us today over the phone or online for tax debt reduction solutions that can take a load of trouble off your mind.
Offer in Compromise Assistance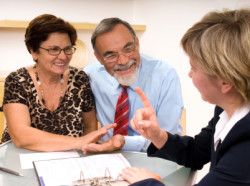 For certain taxpayers who are suffering, an offer in compromise provides an emergency exit route from staggering tax debt. If you can present proof to the IRS that you qualify for this special kind of tax settlement, you could be one of the limited few who are able to leave the bargaining table owing just a fraction of their initial tax bill. But offer in compromise cases often fail due to incorrect filing or lack of evidence. Let The Levy Group of Tax Professionals build a strong case on your behalf. We've been working with tax settlements for more than 20 years, and we've helped many offer in compromise clients achieve these difficult resolutions. Call or e-mail us now to discuss your needs for state or IRS settlements, including whether or not you're a good candidate for offer in compromise success.
No time to reach us during normal business hours? No problem! The Levy Group of Tax Professionals is at your service 24 hours a day to accommodate your busy schedule. So turn off those worst-case scenarios swirling around in your head: Contact us now to get started on the tax settlement that's right for you.
tax settlement
tax advocate
taxes settlement