Payroll Tax Problems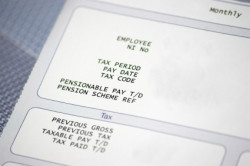 Want to unload some of your day-to-day fiscal duties? Then delegate your IRS payroll burdens to The Levy Group of Tax Professionals. As an owner or manager responsible for the bottom line of your business, you could actually save money in the long run by contracting out for services such as IRS payroll processing. Plus, our trusty tax consultants have the resources and training to bring you much-needed business tax relief regarding the full range of payroll tax problems. So if your agenda is already running over with all manner of complex financial issues, leave the IRS payroll taxes to us. Nothing is more valuable to a company than experienced professionals who really know their stuff, and we'll put our specialized business tax relief knowledge to work for you!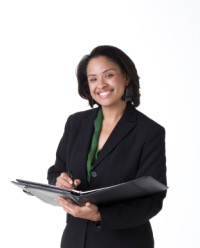 Private citizens are not the only taxpayers who have to answer to the IRS. In fact, federal tax authorities take a very dim view of unpaid payroll taxes and even go so far as to consider them theft. If you have business tax debt stemming from delinquent IRS payroll taxes, don't expose your organization to such serious repercussions as the loss of your license to operate. Take a minute today to call The Levy Group of Tax Professionals for IRS payroll assistance and company tax relief.
Whether or not you've received notice of a payroll tax penalty, The Levy Group of Tax Professionals can be of service to your Las Vegas-area business. We have more than 20 years of experience working with companies of all sizes, and we understand the intricacies of IRS payroll rules through and through. So don't think twice about transferring your business tax problems into the hands of our expert payroll personnel. We can provide you with complete and cost-effective services for dealing with:
Filing errors
Bookkeeping mistakes
Belated tax returns
Business tax debt
Employee misclassification
And other IRS payroll concerns 
From income tax withholding to FICA requirements, The Levy Group of Tax Professionals has your IRS payroll demands covered right down to the last detail. By customizing strategies for relieving your business tax debt, we can help you safeguard the value of your business and avoid costly penalties that put your bottom line at risk. We're not only rated A+ by the Better Business Bureau, but we're also members of the NATRC, ASTPS, and NATP, three of tax profession's most highly respected associations. We're fully licensed and insured to bring you safe, secure IRS payroll services.
Payroll Tax Help Is Here!
Running a business is tough enough these days with a tenuous economy and rising prices across the board. To keep a close eye on your IRS payroll duties, look no further than the team at The Levy Group of Tax Professionals. Whether you made a mistake in the past or you're beginning to feel the effects of a lingering back tax debt, our Las Vegas firm will make every effort to protect the economic standing of your business and resolve your IRS payroll troubles as quickly as possible. Give us a call now for your free estimate on payroll tax help.
payroll tax help
irs payroll
payroll tax penalty