Tax Resolution Services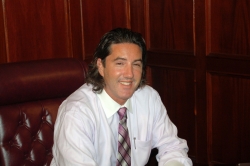 Trying to pry your way out of tax trouble is a lot like getting stuck in quicksand: the longer you struggle to keep your head up, the deeper into the trench you fall. But you don't have to grapple with IRS problems and other menacing tax issues on your own. If you're in over your head in back taxes or even IRS audit matters, get on the phone and contact The Levy Group of Tax Professionals. Rated A+ by the Better Business Bureau, our top team of tax attorneys and enrolled agents can pull you from the pit of financial despair with proven tax relief strategies as affordable as they are effective. Give us a call today to schedule an initial consultation for tax help in Las Vegas!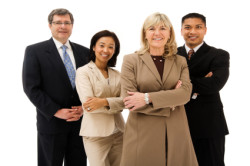 While some financial matters are relatively straightforward, tax problems rarely, if ever, come with a universal set of instructions. Each case of business or individual tax relief presents a separate batch of circumstances, requiring different levels of tax help and IRS assistance. The good news is, with more than 20 years of experience in tax resolution practice, The Levy Group of Tax Professionals has perfected our ability to win you the tax debt relief you need. By knowing how and when to respond to the appropriate tax authorities, we can help you draft and deliver a tax resolution plan that's ideal for:
Tax settlement negotiations
Government action appeals
Offer in compromise dealings
Working out installment agreements
Abatement of tax penalties
Stopping wage garnishment
Claiming innocent spouse relief
And other effective remedies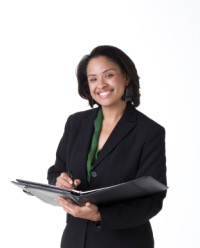 As a team of licensed tax attorneys and enrolled agents, The Levy Group of Tax Professionals offers you distinct advantages over other area tax problem solvers. For instance, we're fully empowered to take your case for tax relief as far as it needs to go, even if that means the very highest reaches of federal tax court. Unlike some tax resolution firms, we don't have to contract out for actual tax lawyers; we have them right here on staff, ready to go the distance for your toughest tax issues.
Speaking of advantages, working with The Levy Group of Tax Professionals allows you to take stock of two of your most important considerations: time and money. Not only will our dedicated tax consultants fight diligently to resolve your tax problems as quickly and as beneficially as possible, but we'll do it for rates that are hard to match in the Las Vegas region. Give us a call today to get a free, upfront estimate on your tax relief services. We're here 24 hours a day for your utmost convenience.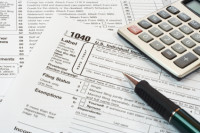 So don't get entangled in treacherous IRS tax issues. For start-to-finish tax resolution along with really reasonable pricing, turn to the seasoned specialists at The Levy Group of Tax Professionals. We welcome both individual and business clients in Las Vegas, and we're happy to take on your tax problems any day of the week. Should you decide to retain our tax settlement and resolution services, we'll make every effort to bring you comprehensive tax debt relief in the most effective and efficient manner possible. We'll even give you an honest cost appraisal before any tax help begins. 
For great rates, in-depth know-how, and truly reliable tax relief services, simply call or e-mail The Levy Group of Tax Professionals. Help is on the way!
tax penalty abatements
tax resolution
tax settlement